Envisioning iPads in the hands of your district's youngest learners? Not sure how to make an early childhood initiative possible—or more importantly, successful?
At first glance, the Apple App Store can be an overwhelming place for educators to find the best content for young learners. With 100,000+ educational iOS apps on the market, it would take a significant chunk of time out of each week to identify those "needle in a haystack" apps that will be most effective and age appropriate for preschool and kindergarten students.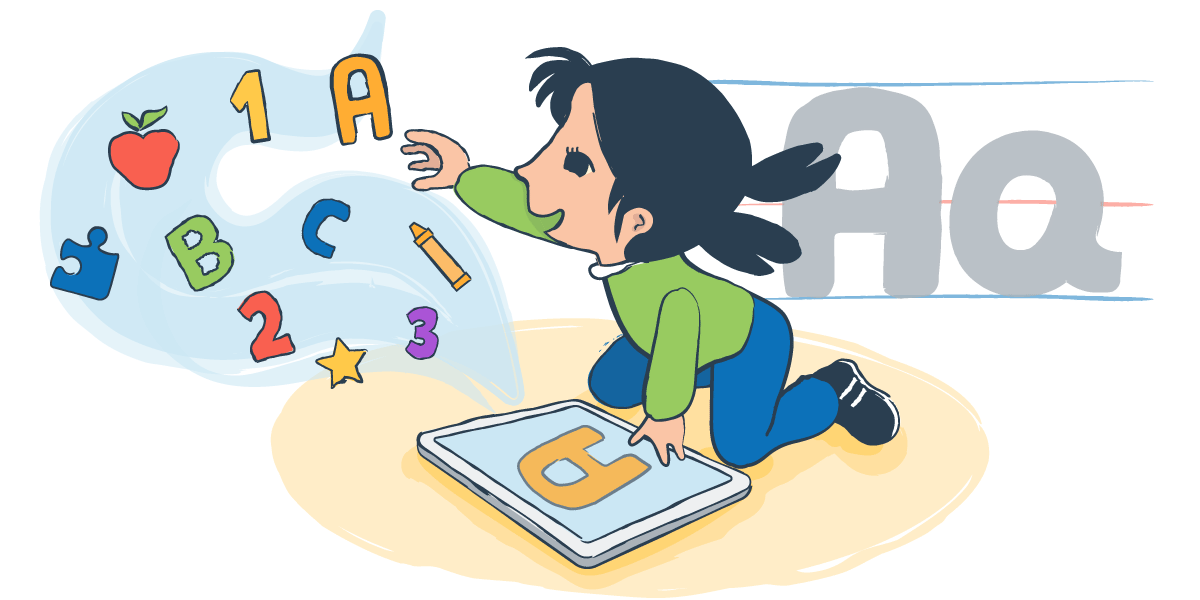 To help narrow your focus, start your search by looking for the following characteristics as you hunt for the best kindergarten apps as well as the best preschool apps:
1. Audio functionalities
Audio functionalities are key as most early childhood students cannot read yet; it's important to select apps that will allow them to hear the content aloud. According to a white paper studying Student Engagement in Educational Apps, "Apps that are silent or have a bare-bones interface are predicted to have significantly lower ratings than average apps."
2. Simplistic in Nature
Apps that are simplistic in nature and focus on one objective at a time will help to retain students' attention.
3. Engaging Interface
An engaging interface that isn't distracting–we all know what happens to students when there is too much going on in the classroom. It's the same way inside an app! We want students to learn how to focus in on what they are learning during their screen time.
4. Stickiness
Sticky songs or memorable characters are great app components to help young children remember what they learned during iPad instruction.

As school budgets are always tight, apps that are free also hold high appeal for educators, especially as you first begin building and testing an iPad initiative. Our Learning Design experts at eSpark have shared a list of the 9 best kindergarten apps for both reading and math practice. Visit the App Store, download these free recommendations, and feel confident that your students are learning with highly engaging, age-appropriate content that's helping to build strong foundational skills necessary for future academic success.