All startups face their own set of challenges. But according to lead engineer Gursimran Singh, education is an especially hard industry with particularly thorny problems: how do you measure how effective you are? How do you build successful products?
Those are the exact questions that drew Gursimran to eSpark two years ago. "I wanted to work on really challenging and interesting problems, ones that ask a lot," he says.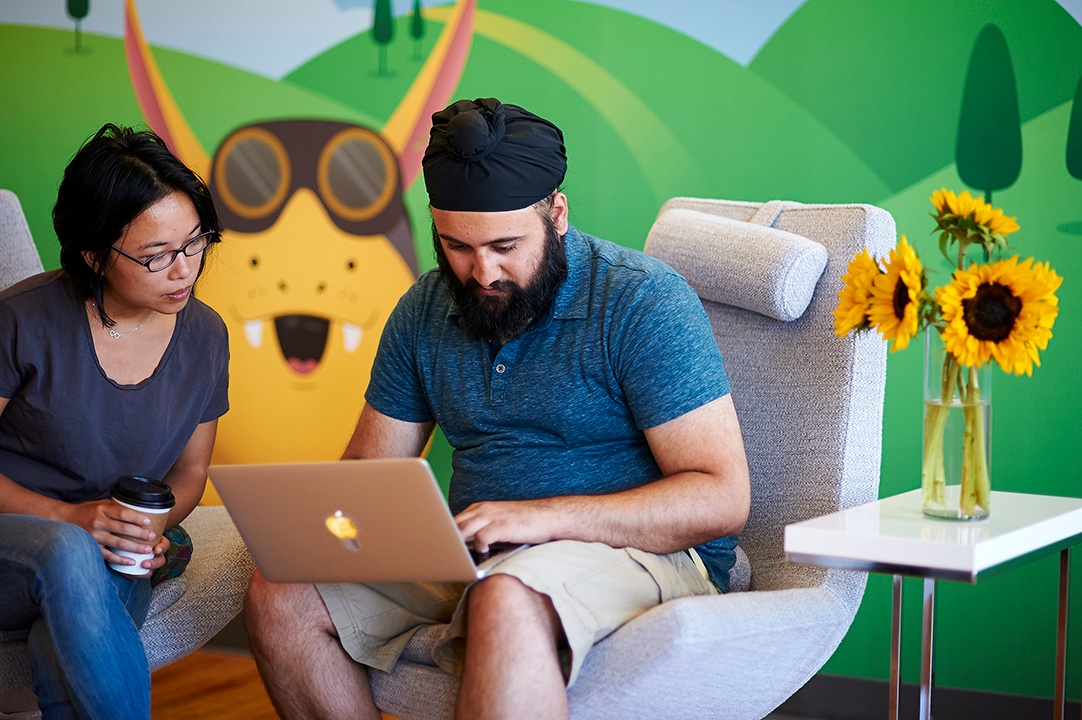 For Gursimran, the greatest challenge has been to overcome previous assumptions about a product and take into account real time feedback from students and teachers.
Gursimran remembers that when he first came to eSpark, the team was working on making better dashboards to help the teachers manage all of their students learning different things at varying paces. Gursimran believed in the idea, but after working on it for some time, the team collectively discovered that the teachers simply weren't using the dashboards.
"We had to go back and hand-make prototypes and test them with the teachers," Gursimran remembers, "and the challenge was really working through from scratch and redesigning everything."
In the end, they threw out the idea of dashboards completely and focused on email instead.
Gursimran doesn't see this challenge in a negative light but rather as a really valuable learning opportunity. "It's about a focus on learning from actual people and the actual problem," he says. Our engineers know that they need to iterate quickly to test theories in the actual classroom.
When faced with these types of challenges, Kairui appreciates having a level of creative control, freedom and flexibility. He says that oftentimes when he asks someone for help, they will turn the question back on him and say, "well, what do you think?"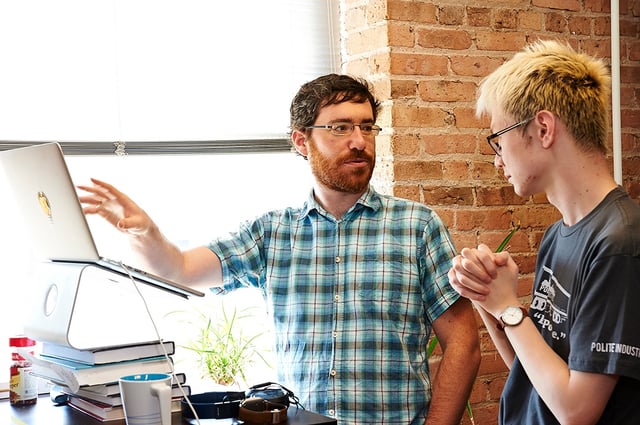 This is the mindset of what Kairui calls a "thought-partnership." Although there's a strong support network at eSpark, there's also a huge amount of encouragement to solve problems on your own.
"I'm always empowered to solve my own problems," Kairui describes, "I feel like I'm respected as a person who can make sensible decisions, and people trust me in making the right call…"
"Well, most of the time," he laughs.
In the startup world, this kind of environment is often the norm. But what makes the engineering culture at eSpark unique is that it's one of constant learning and growth.
"We're a very 'growth-mindset' oriented company," Kairui says, using a trendy education buzzword, "there's always an understanding that what we're doing is a learning process."
From being thrust into roles that they may not be technically prepared for to receiving honest feedback and criticism from colleagues and clients, the engineering team is continuously defined by a culture of growth.
And growth is what, ultimately, leads to success.