Happy students learn more, and every new month is an opportunity to prioritize student joy.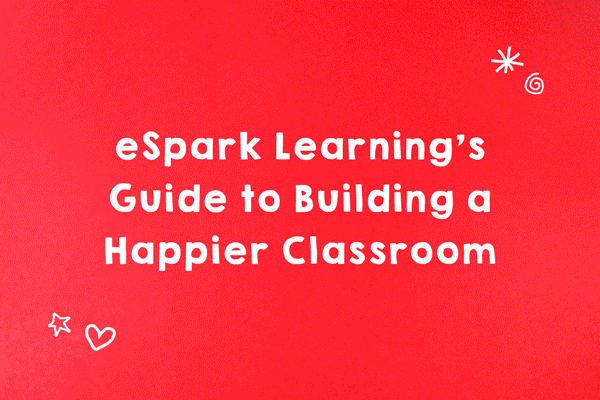 With this printable 30 day guide, you'll have a step by step plan for building a happier classroom environment – one day at a time! Download this guide to receive 30 daily tips for nurturing joy in your classroom including:
Tip #4: Brené Brown says that teachers are responsible for creating a "brave, safe space" for students to "open their hearts to truly being seen." This week, take a moment to model vulnerability for your class by telling a story about a time you struggled or took a big risk.
Tip # 18: Work with your students to create a shared set of classroom values such as perseverance, kindness, or creativity. Every Friday, take a moment to shout out students who have embodied these values. Try to highlight new students each week!
Tip #20: Dance it out! Put on a favorite song and give students a few minutes to show off their best moves in between activities. Model some fun seated dance moves to adapt this activity for students who are shy or use mobility aids.