Did you know that student work is always saved in Google Drive? To see their work outside of Frontier, students can navigate to the "eSpark" folder within their Google Drive.
Many of our New York teachers have their students track and demonstrate growth over the course of the year with Frontier Digital Portfolios in Google Drive.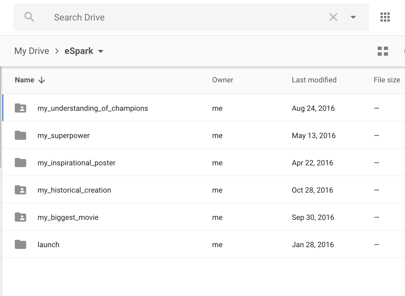 Teachers often have their students reflect on their progress at the end of the quarter using these digital portfolios and share them with parents in conferences.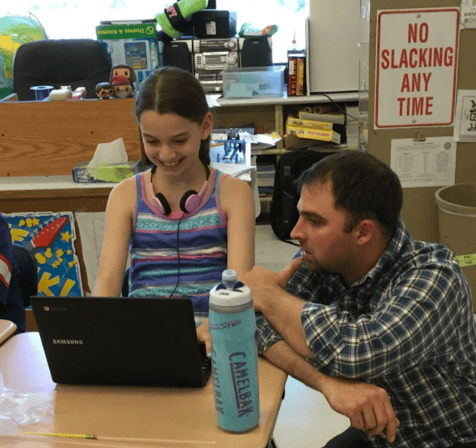 You can always view Frontier student projects on your dashboard too!
Have a tip of your own? Want to learn how other teachers are using Frontier in their classrooms?
Click below to browse the Frontier teachers Facebook group.