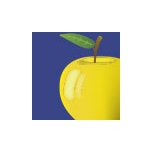 Kerry Ellis
Kerry Ellis is a kindergarten teacher at Round Lake Area CUSD in Illinois. She has been using eSpark with her kindergarten classrooms since 2016.
I'm a kindergarten teacher, and I've been using eSpark in my classroom for three years now. I love the eSpark program. I find that it's really easy to use, but it also differentiates for each of my 27 students in my classroom.
eSpark places my students on a "quest" based upon how they scored on their fall MAP scores. Their quests are assigned to them; however, if a student tells me that a quest is too easy or a quest is too difficult, it's so easy for me to log on to my teacher dashboard and modify the activities that they're doing in their quest.
Another aspect of eSpark that I really like is that it keeps students engaged because it pushes out different apps based upon what quests they're working on. These apps are different games for the students to play. These games are engaging, so I know that my students are on task, and I'm able to lead small group instruction while my students are quietly eSparking on their own.
One of the really cool things about eSpark is that it lets me monitor my students' progress in my teacher dashboard. One of my favorite things is that I can watch student videos when they're finished with a quest. At the end of a quest, each student is required to record a video demonstrating their knowledge of what skills they've learned during that quest.
In my classroom, my students use a theater to record their videos. Watch the video below to see what my theater looks like.