While the presence of iPads in the classroom may seem like a major victory for teachers looking to integrate technology into their curriculum, obtaining iPads is only half the battle. In order to properly utilize blended learning in the classroom, every teacher needs an appropriate assortment of apps that are equal parts fun, age-appropriate and educational. With an increasing amount of educational apps saturating the App Store, it can be difficult for any teacher to identify the best iPad educational apps for students of any grade level.
eSpark's Learning Design specialists have spent countless hours sorting through thousands of apps in order to create our recommendations for the best math apps for elementary school math students. These apps adhere to our strict requirements of aligning to Common Core standards while still engaging students with their fun games and well-designed user interfaces.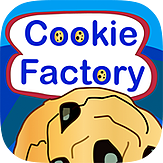 Chocolate Chip Cookie Factory: Place Value
Price: $1.99
Developer: Vertical Learning Labs
Description: Learn place value concepts and practice math facts as you count, add, subtract, multiply, and divide multi-digit numbers on your way to a global cookie empire
Why It's the Best:
Fun, playful visuals (cookies!)

Developer identifies common core standards in description

No ads, no links, no social media, no distractions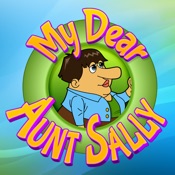 My Dear Aunt Sally
Price: $2.99
Developer: RD Imagine, LLC
Description: My Dear Aunt Sally is a new mathematics game by teacher and math author, Ron Larson Ph.D., that reinforces number sense, number operations, problem solving, and order of operations
Why It's the Best:
Helps and hints in app for students

Developed by math teacher

Colorful and kid-friendly user interface
Tic Tac Math Fractions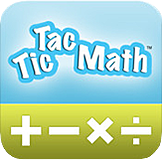 Price: $1.99
Developer: IPMG Publishing, LLC
Description: Tic-Tac-Toe with a twist! Students solve fraction problems in order to play a mark on the tic-tac-toe board.
Why It's the Best:
Help in-app that shows examples of solving different types of fractions

Varying levels of difficulty across addition, subtraction, multiplication and division

Interface provides a "sketch pad" for students to show their calculations.
5 Dice: Order of Operations Game
Price: Free!
Developer: Justin Holliday
Description: A math game intended for upper elementary and middle school students that helps students enjoy practicing their order of operations.
Why It's the Best:
Common core standards clearly identified by developer

Built in student reporting feature for teachers

Utilizes the gyromotion functionality of the iPad to provide a rich learning experience to students.