Aligning curriculum to Common Core Standards can be a difficult task. Even harder, trying to align digital content, such as iPad apps, to meet Common Core standards can be exceedingly challenging, time consuming, and a genuinely daunting assignment.
Here at eSpark Learning, we make this easy for teachers. We understand the complexity of finding the best K-6 Common Core apps, and because of this we built a Learning Design team dedicated to scouring the iTunes App store, testing educational apps, and determining their academic merit. Specializing in primary education, eSpark professionals have identified thousands of outstanding Common Core-aligned iPad apps. This way, teachers can spend their valuable time doing what they love most - teaching and interacting with students!
Pulling from our experience and familiarity with educational apps, we have outlined several of the top K-6 Common Core apps. Having already done the heavy lifting, any teacher can download and use these apps in their classroom with confidence that they each address a specific standard within the educational domains.
Here's a list of some of the top English Language Arts and Math iPad apps that eSpark's Learning Design team recommends. Each app reinforces the state standards and is engaging (and fun!) for K-6 students:
ELA
Price: $5.99
Developed: by Secret Attic Limited
- The timeless classic of "Oliver Twist" is enhanced with vivid pictures and great audio to create an innovative reading experience; this app results in extremely high engagement ratings for students.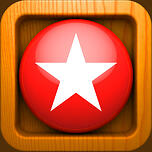 Price: $4.99
Developed: by Sanoma Media Netherlands B.V.
- In this app, students work on their recognition of uppercase and lowercase letters and practice writing letters through an engaging and interactive interface.
Fantastic Flying Books of Mr. Morris Lessmore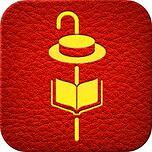 Price: $4.99
Developed: by Moonbot Studios LA, LLC
- This highly engaging app boasts rich graphics, sharp sound effects, and stimulating touch objectives that create a highly unique reading experience. It aligns closely to the Common Core standard of comparing the experience of reading a text and watching a video or multi-media version of the same text.
Math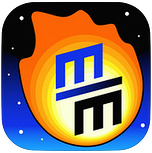 Price: $1.99
Developed: by Motion Math

- This app strengthens mastery of fractions by taking students on a stimulating fractions adventure. To succeed in the game, students have to use the gyroscopic features to tilt the iPads in relation to the fraction at hand and are challenged to recognize fractions in different forms such as percentages, circle charts, and unreduced fractions.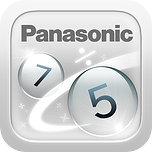 Price: Free!
Developed: by Panasonic Corporation

- This app pushes students to apply their understanding of prime numbers (and factoring numbers to get prime numbers) in a fast-paced dynamic game of swiping and tapping. The faster a student can accurately recognize prime numbers or factor numbers down to their primes, the more points a student earns. Be warned - it's a highly addictive app!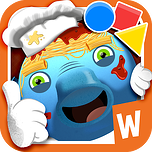 Price: Free!
Developed: by Wombi Apps

- Great for younger students in Kindergarten and first grade, students play a wacky shapes game with vibrant colors and fun sound effects as they practice matching visual shapes with their names.
These are just a few of the hundreds of Common Core-aligned educational apps that are in the iTunes App store. By utilizing eSpark's solution to personalize iPad learning pathways for each student in a classroom, schools can free up significant blocks of time for their teachers, ensure that students are using the most effective learning apps, and seamlessly integrate digital content into the curriculum.