When schools initially began adopting computers, smartboards, and iPads, technology use was mostly supplemental. "The iPad is just a tool," says Michigan Superintendent Cherie Vannatter. That said, it's a tool with the potential to immensely change teaching and learning for the better, and Mrs. Vannatter is interested in that question specifically: how can educators use the iPad to dramatically enhance education?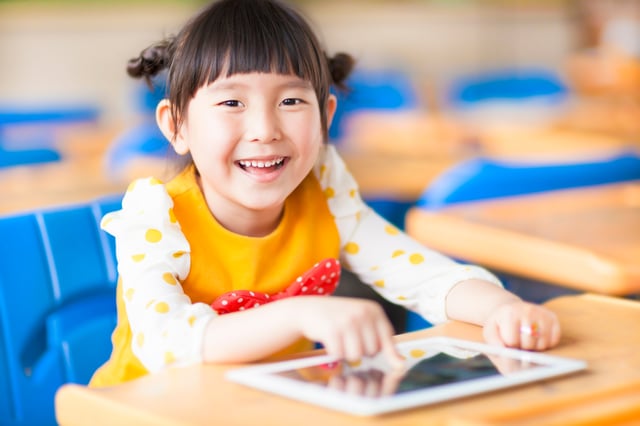 Mrs. Vannatter has been the Superintendent of Manchester Community Schools for over four years now, leading her school district in the education-technology space. After an anonymous donor gave 1.6 million for tech-integration, the Manchester school district became one of the first one-to-one schools: one iPad for every student. The one-to-one model is now one of the fastest growing trends in education.
Technology has to be used in an integrated and natural way, Mrs. Vannatter says, instead of forcing it into the classroom just to say, "I used technology!" Other schools that adopted blended learning models early-on agree.
In the article "Blended Learning Leaders Are Over the Honeymoon—and Rolling Up Their Sleeves," EdSurge's Alex Hernandez writes, "After five years, there is a growing maturity reflected in the blended learning work as these leaders become less preoccupied with connectivity, student logins, and basic troubleshooting and are focussing more on what works for students and teachers." As schools get the hang of iPad management, educators are free to focus on increasing the academic achievement of their students.
Even the teachers who were once very hesitant to engage with tech trends in education—I don't like technology, I don't know how to use technology, my students are doing just fine—have come around to iPad use in their classrooms. Mrs. Vannatter tells of a memorable example: "While some teachers were cold to the technology integration and blended learning, others, even 30 year veteran teachers, embraced the opportunity. One of our teachers actually ended up being the Michigan MACUL K-12 Teacher of the Year."
One of the main questions for schools who use blended learning is whether certain subjects lend themselves more to this education model of teacher-led instruction blended with online learning. Mrs. Vannatter admits that at first she was biased towards certain subjects and thought that some would work better than others, but over the years she has come to see that it's really the teacher, his/her personality and training, that matters most.
"One of our strongest educators [using blended learning] is an AP Calculus teacher, while some of the social studies teachers and some teachers for our youngest grades, whose curriculum I thought would have lent itself very well to tech-integration, required much more support," Mrs. Vannatter says.
That's why professional development for teachers is so important, and Mrs. Vannatter is adamant about prioritizing it. From shoulder-to-shoulder training and support in the classroom to "Tech-Tuesdays" each week, it's crucial that teachers have constant opportunities to master the art of blended learning. As Hernandez writes, "Even small difficulties in classroom implementation can render the best tools useless for teachers."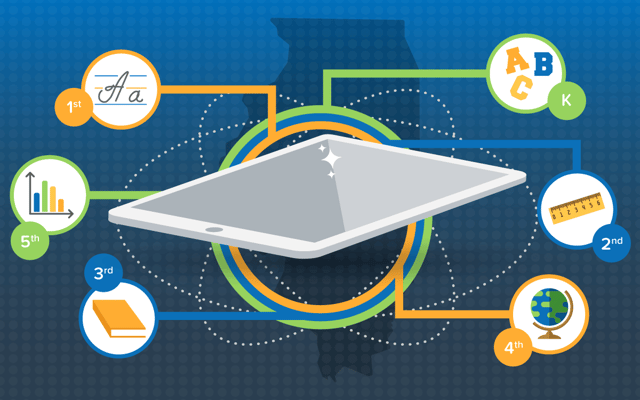 That's where tools like eSpark come into the picture for the Manchester school district. One of the difficulties teachers who want to use blended learning face is how to choose the right resources for their students. "Initially, everyone wanted every free app they could find," Mrs. Vannatter laughs, "Everybody was just trying to see how many free apps they could get!"
Once they started being more purposeful with the apps and carefully evaluated individual student needs, teachers at Manchester started to find a lot more success. "That's why eSpark was so attractive to us. It gave us intentionality," Mrs. Vannatter remembers.
Last year, Manchester deployed eSpark in two Language Arts classrooms, and this year Manchester expanded their program to include nine classrooms. Eventually, the goal is to have eSpark in every elementary classroom.
The future of education for Manchester Community Schools? "Our very next step is to look at the environment. We've started to change the look of our classrooms to make it more of a collaborative space for our students," Mrs. Vannatter says. She adds, "At our high school level, we want to offer our students curriculum that's both blended and online, so they aren't sitting in the same classroom five days a week."
Mrs. Vannatter believes that the best trends in education allow learning to occur "anytime, anywhere."